Idel Pharmacy is located in the heart of the Latin quarter of Tampa, healing WEST TAMPA.
We are located at 3314 W. Columbus Drive, buy in Columbus Plaza, viagra sale between Himes Ave. and MacDill Ave.
This location allows many of our clients to walk to our store or come while visiting the bakery or the supermarket that is in the same plaza.
MEET DR. ILLAN SUAREZ, YOUR PHARMACIST

"I have worked in the pharmacy since I was a child. My father started the pharmacy in November of 1981. We are proudly celebrating 30 years serving this wonderful community. I have a doctorate of pharmacy with honors and a master of business administration with honors, both from the University of Florida. I am certified in vaccinations, hyperlipidemia, diabetic care, hypertension, smoking cessation and am now working on my long term care certification, as long term care has become an important decision for so many of our patients.

I have been blessed with two wonderful children and enjoy volunteering at free clinics, serving the neediest of our neighbors. Please visit us, as my staff and I look forward to getting to know you better!"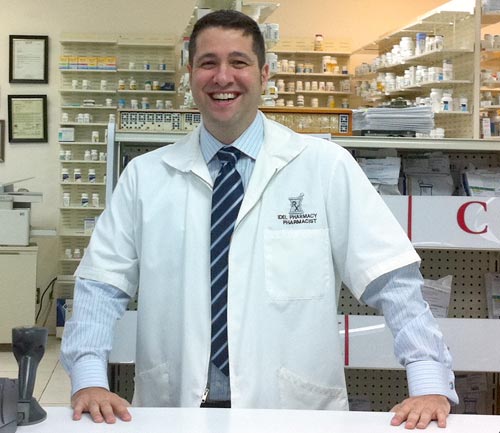 We have been in the same location for more than 30 years, serving all our clients with professional attention. Most of our staff have been with us for over 15 years!