Meeting the needs of our neighbors for over 30 years
"Our mission at Idel Pharmacy is to provide specialized medication and achieve optimal health results by working with patients and professionals, treatment uniquely solving medication problems through compounding."
Idel Pharmacy, located in West Tampa, is a landmark local business that has been serving the community for thirty years.  Owned and operated by Dr. Illan Suarez, diagnosis pharmacist and son of the original founder, this family owned pharmacy has become a friend and resource to countless local residents who rely on Idel Pharmacy for traditional or compounded medications, as well as natural and homeopathic products.
Come by and visit, while shopping at the supermarket or popular bakery right next door.  We are here to help you, answer your questions and make sure you understand your medications and their proper uses.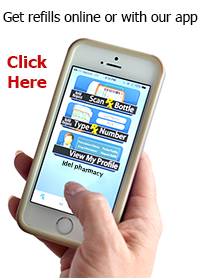 We accept all insurance plans!
Al Servicio de la Communidad Latina
Did you know?
We can help you quit smoking! Call today to find out how!
We deliver in the local area.
Our staff is bilingual and have been with us for years.
We can make unique medicine just for you in pills, liquids, rapid-dissolve tablets, creams, and gels.
We accept all insurance and solve insurance related problems.
We carry homeopathic and natural medications.
We specialize in products for hypertension, diabetes, asthma, obesity and high cholesterol.
We carry hard-to-find Latin-American products.
We ship to Cuba for people all over the United States.
FREE REPORT: "HOW TO PROPERLY STORE YOUR MEDICATION"
The Special Needs of the Latin Community
Tampa has long been home to a diverse and ever-growing community of Latin Americans.  Immigrants from Cuba, Colombia, the Dominican Republic and many other countries call Tampa their home, and our staff is fluent in Spanish and familiar with your culture – and ready to answer your questions in Spanish and English.  We carry diverse beauty, health and personal products of special interest to our diverse Latin American clientele.  At Idel, you will find more than just medicine.  Health, beauty and personal care products of special interest to our Latin American customers are always in stock and at an affordable price.